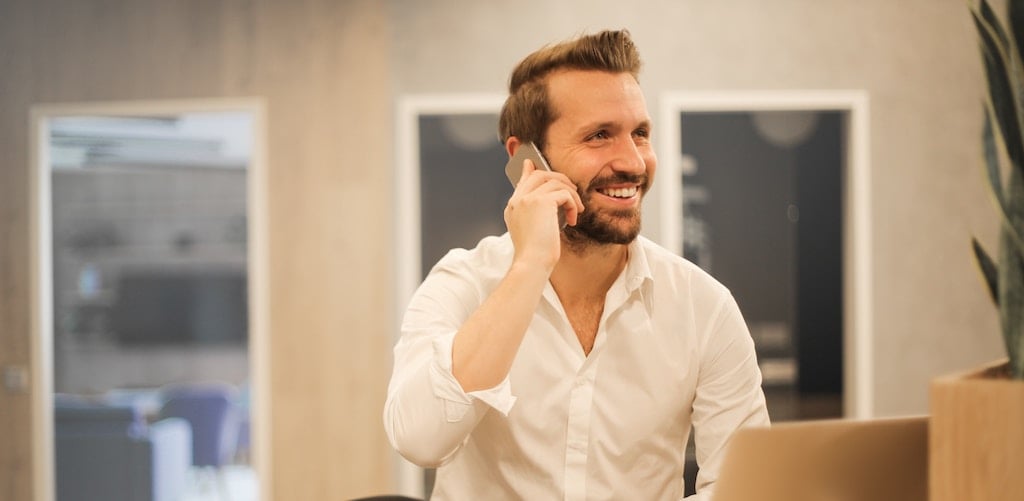 Every nonprofit depends on development professionals to bring in the funds needed to accomplish the mission. Each development professional has a slightly different approach to fundraising that fits their strengths, but there are some basic qualities and skills that every fundraiser should possess. Here are four skill sets every development professional must have to be an effective fundraiser.

Communication Is King In Fundraising
Whether you are crafting a fundraising email to thousands of donors or communicating your vision to one major backer, good communication skills are essential for development professionals.
Strong communication skills allow you to build healthy relationships with current and potential donors, industry leaders, and other people connected to your cause. It is important for development professionals to be able to clearly and effectively express the mission, vision, and values of your organization to any audience and in a variety of contexts.
Written communication skills needed for fundraising:
There are three main kinds of writing that fundraising professionals should master in order to be effective communicators.
Persuasive:
Persuasive writing is important to tell stories and persuade current and potential donors to support your organization. It is your job as a development professional to convince the reader that your organization is the best financial investment for their charitable giving. Persuasive writing is also important when applying for grants and scholarships.
Informative:
Informative writing is primarily used to interact with prospective donors via email, web content, or in person. The key to great informative content is to find the right balance of offering enough information without overwhelming your reader. Informative content is meant to provide only the details your reader needs to get to know and like your organization.
Even though informative writing communicates essential information, a good fundraiser can use it to connect emotionally with their readers as well. Choose information and statistics that build an emotional connection to your work without being manipulative or misleading.
Connective:
Connective communication nurtures your relationship with donors. Donors care about the work your nonprofit is doing. They want to feel like they are part of the team (and truthfully, they are an invaluable part of your organization).
Connective writing uses pronouns like "you" and "we" to tell them what role they are playing in accomplishing the mission. It includes personal thank you notes, emails to individual partners, and other writing that is meant to thank and connect rather than inform or make a request.
Not everyone is an excellent writer, but it is an important skill to nurture. There are plenty of online communication resources and communication courses to help you develop your written communication skills. The best way to become a better writer is to write frequently and have trusted critics edit your work and give you feedback. Practice and constructive criticism leads to growth.
If writing really isn't your forte, play to your strengths! Don't be afraid to delegate and allow people to use their skills and passions. Part of being an excellent development professional is finding the right people to do the right job. There may be people on your staff or even volunteers who are excellent writers and would be excited to take on some of the writing tasks.
Speaking skills needed for fundraising:
Even if you don't give speeches to large audiences, it is important to develop your public speaking skills because it will help you become a more effective communicator in all settings.
Excellent speakers share ideas instead of memorizing content. Developing your public speaking skills will help you communicate authentically without making your vision and goals sound rehearsed, whether you are speaking to an audience of hundreds or grabbing coffee with a high profile donor.
Honing your public speaking skills will boost your confidence and improve your ability to respond to surprise situations. Have you ever had a potential donor ask a question you weren't prepared for? Has an audience member interrupted to point something out that you've never thought of? Being an adept public speaker gives you the tools and confidence to respond positively in a way that builds trust with your audience (of any size).
Take an improv class! Surprisingly, improv can be one of the best ways for development professionals to learn the "on-the-fly" communication skills needed for effective fundraising. Improv teaches you to listen well and respond thoughtfully.

Build Relationships In Fundraising
Development professionals are more than fundraisers, they are relationship builders. Whether it's someone who makes small monthly $25 donations or your biggest philanthropist who gives millions, they give because of a relationship they have to your organization.
Developing relationships is perhaps the most fundamental skill needed for fundraising. Nobody gives their hard-earned money to a cause they aren't connected with. This is especially true for major donors who have many people vying for their attention--and their dollars.
Remember that each donor is a person with a story, hopes, dreams, and desires. Get to know your donors personally. Learn about their interests, hobbies, likes, and dislikes. Their connection to your organization should be a mutual blessing to them and to your organization.
Even small donors should feel like they are a part of your team. Not every interaction should be about money. Find ways to inspire and equip your donors to partner with you that doesn't involve money. This can go a long way to build a relationship and instill a sense of ownership of the vision.
Let your creative juices flow and come up with unconventional ways to interact with your donors. Film a few minutes of an event or activity your nonprofit is hosting and share it on the spot with your donors. Try using Facebook Live.
Set aside time each week to call a donor or two just because! You'll probably get their voicemail, but a kind, thoughtful voice message just letting them know you are just checking in and that you are thankful for them will go a long way! Send them flowers or a small gift on a special date or anniversary. Tools like SendOutCards makes this a breeze and cost-effective. And don't forget to say thank you to donors!
Persevere And Adapt
Fundraisers hear the word "no" a lot in their job. Excellent fundraisers develop the ability to persevere through the countless "no's" and even turn some of them into a "yes."
Perseverance is the ability to analyze what happened in your donor cultivation, make adjustments, and continue on. There is always and underlying reason the donor chose not to give. Successful fundraisers understand that "no" is not always the definitive answer in fundraising, and are able to persevere in the relationship until the "no" is definitive or it turns into an enthusiastic, "yes."
Even with incredible perseverance, sometimes things still don't go to plan or the fundraising event was not as successful as you hoped. Any number of things go wrong in the day-to-day work of fundraising.
Successful development professionals are constantly learning from their experiences, adapting, and pressing forward. Fundraisers are never afraid to be innovative and try new things. Every experiment and innovation will give you valuable information and feedback, even if it doesn't work as you hoped.
Know The Trends In Fundraising And In Culture
Successful professional developers stay on top of cultural and fundraising trends. Consider it part of your job to read one or two newspapers each day and skim social media to see what is trending. Stay connected to culture, politics, and media, even if it doesn't seem to connect to your organization's goals. Your donors care about what is going on in the world and you are a small part of that.
Keep in touch with what other nonprofits are doing to fundraise that is working. Organizations like the National Council of Nonprofits help track trends, success stories, and creative ways nonprofits around the world are connecting with their donors.
Remember the Ice Bucket Challenge the ALS Association did a few years ago? It became a worldwide movement that raised awareness about ALS and millions of dollars came in! Of course, you can't do an ice bucket challenge, but staying on top of those trends and studying how they work gives you insight and might spark your own unique fundraising idea that will take the world by storm.
Knowing what is trending in culture will also help you know how to adapt it for your organization's goals. For example, did you know that many nonprofits are experimenting with ways to harness the power of new Virtual Reality (VR) technology to connect with their donors?
Alzheimer's Research UK launched a creative campaign called A Walk Through Dementia that gives people a VR experience of what it's like to live with dementia. They are effectively using a technology trend to their advantage.
Development professionals should also know how to engage supporters of all ages. Remember, cultural and fundraising trends tend to trickle up to older generations quickly. Consider it your job to figure out how to mesh the "tried and true" fundraising methods with cutting edge, trendy, and creative ideas in a way that is authentic to your organization and connects with your supporters.
Your ability to fundraise is essential to your nonprofit's mission and you have an invaluable set of skills, talents, and personality traits to offer. It's important to be creative, resilient, persistent, and courageous as you build relationships and lead the fundraising charge.
Are you ready to continue developing your fundraising strategies and skills? Here are three resources to get you started.