Donations
Seamlessly accept gifts through your Salesforce donation form
Delight your donors with elegant, mobile-friendly forms. Empower peer-to-peer fundraisers. Slash overhead with real-time donation form integration with Salesforce. Raise money to rock the world for social good.
Your transactions saved straight to Salesforce
With Soapbox Donations, your transactions are processed on your website and saved directly to Salesforce, radically reducing overhead so you can spend more time on your mission.
Associate each donation form with a Campaign in Salesforce for easy reporting. Automatically match payments with existing Contacts or create new ones when none exist - all through Salesforce apps designed to work with the Salesforce Enterprise Edition and Salesforce Nonprofit Success Pack, and lightweight enough to keep your Salesforce.com instance uncluttered.
Quickly create an unlimited number of secure donation forms to meet any need
With just a few clicks, create integrated Salesforce donation forms to address any need from general organizational fundraising to collecting member dues to campaign-specific appeals. Accept one-time or sustaining gifts, and offer pre-defined payment amounts specific to each frequency. Allow visitors to customize their own gift amount, share a dedication, or sign up for your newsletter. Easily customize the appeal and confirmation experience with text, images, or video to create a compelling ask that gets results.
Powerful marketing data delivered directly to Salesforce
Easily create tracking URLs for use across different marketing campaigns and channels that are recorded with each donation to provide powerful business intelligence directly in Salesforce - all so you can quickly determine what's working and refine efforts for maximum results.
Your brand on any device
Opt to use our standard template with a custom site header for a cost-conscious approach, or choose to replicate the design of your existing website to offer a seamless, secure end user experience that highlights your organization's brand. Benefit from Soapbox Engage's mobile-friendly design to allow visitors to give to your organization on any device.
Harness the power of peer-to-peer fundraising
Transform your supporters into passionate fundraisers by giving them the tools to raise money from their networks on your behalf. Easily create an unlimited number of peer-to-peer campaigns that allow your supporters to craft personalized appeals that convey your mission in their own words. Allow supporters to set and track personal fundraising goals. Seamlessly save transaction data straight to Salesforce and associate it with your individual fundraisers for maximum reporting power.
Increase Donations
Unlimited donation forms

Include customized call-to-action messages using text, images or videos
Customize domain and URL endings
Set a minimum value for donations
Let visitors customize their own gift amount
Make donations tax exempt
Set a default payment amount
Set predefined payment levels (i.e. Gold, Silver, Bronze)
Maximize donations by allowing donors to cover transaction fees

Donation types

One-time gifts
Recurring gifts
Individual, family, and household donations
Corporate donations
Company gift matching (via an integration)
Members-only payments
Create password protected forms
Allow for portal access
Tribute gifts
In honor of gifts
In memory of gifts
Peer-to-peer fundraising (via an add-on)
Team fundraising (via an add-on)
Crowd fundraising (via an add-on)

Mobile-friendly, tablet-friendly designs
Progress bars, thermometers, and goal tracking meters
Manage Campaigns
Fundraising tracking meters
Let donors cover transaction fees
Peer-to-peer fundraising (via an add-on)
Customized thank you and confirmation pages
Customized thank you and confirmation emails
Customized email receipts
Easily publish and unpublish forms with one click
Test pages with full end-to-end transaction testing
Automatically log errors for debugging
Safety and security

Honeypot protection
reCAPTCHA
Firewall blocking by IP address
Firewall blocking by country
Firewall blocking by name and email address
Donor Management
Donor information saved directly to integrated databases like Salesforce
Filter and search list of donations
Ask donors custom questions
Provide newsletter opt-in and sign-up option with donation
Donation transaction lists management and filtering to find donations quickly
Detailed transactions view to know everything about each donation
Payment Options
Accept major credit cards

American Express
Discover
MasterCard
Visa

Accept Paypal Standard
Accept multiple currencies

US Dollars
Canadian Dollars
British Pounds
Euros

Payment Gateway Integrations

PayPal Standard
PayPal Website Payments Pro
Authorize.net
CyberSource
Stripe
iATS
Marketing and Branding
Customize metadata for extreme control over search engine optimization (SEO)
Create unique email thank you and confirmation messages
Include newsletter opt-in and sign-ups during donation
Optionally redirect after payment to a custom link
Include images or videos in confirmation experience
Social media integration
Progress meter, thermometers, and goal meter
Customized domain and URL endings
Fully customize style via CSS
Incredible control of form elements
Customized payment buttons (radio and touch buttons)
Every word on the page via custom headings and labels
Page intro
Page outro
Form footer for address, legal information, and disclaimers
Custom fields for custom questions
Design in either a one column or two column format
Include images or videos in confirmation messages
Integrations
Salesforce

Associate each donation page with a Campaign in Salesforce
Auto-match payments with existing Salesforce Contacts or automatically create new Contacts
Include tracking link data to provide powerful business intelligence directly within Salesforce to measure the effectiveness of you marketing efforts
Add any custom Salesforce field

Google analytics

UTM tracking codes
Enhanced e-commerce capabilities

Social media
Integrate Donations into your website today!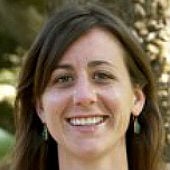 "Finding Soapbox was like winning the payment processing lottery. It's allowed us to build a customized small-donor fundraising effort that tags donations to specific individuals within our program and integrates seamlessly into Salesforce in a way no other product out there was able to do."
Plays nicely with
Get the benefits of online event management with Salesforce a la carte or combine it with other apps in the Soapbox Engage suite
See all our Apps