Petitions
Online advocacy with signatures saved straight to Salesforce or Microsoft Dynamics
Mobilize supporters and expand your mailing list to create the change you're in the business of fostering in the world - even if you're not an advocacy organization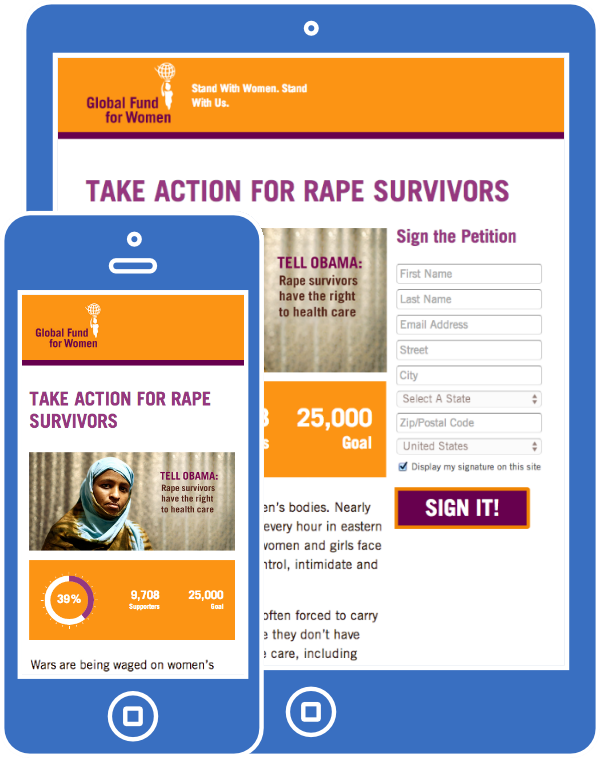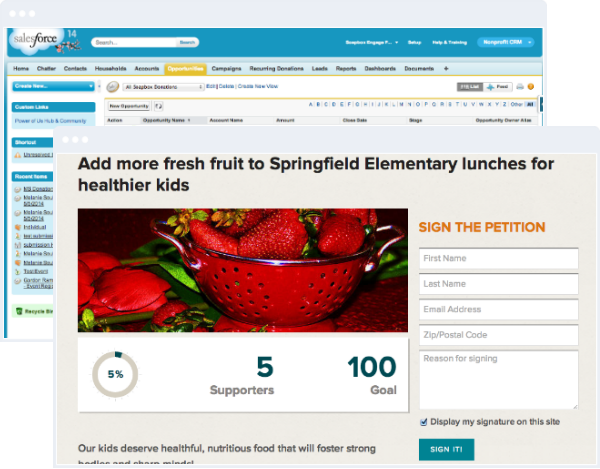 Signatures saved straight to Salesforce or Microsoft Dynamics
Radically expand your mailing list and mobilize supporters around your cause while slashing administrative overhead through signature data that's saved straight to Salesforce or Microsoft Dynamics.
Easily track signer data by linking individual appeals with a campaign in your database. Customize fields included on the petition. Automatically match signers with existing contacts or create new ones when none exist through lightweight Salesforce apps that work with the Salesforce Nonprofit Success Pack (NPSP) and Microsoft Fundraising and Engagement.
Rapidly create an unlimited number of petitions to catalyze change
Within minutes, easily create and promote a petition. Set a goal and show progress toward it. Add custom fields. Customize ready-made social media sharing options to encourage your petition to go viral. Display signatures in real-time to generate buzz and recognize supporters - all the while, building your mailing list and catalyzing change to further your mission.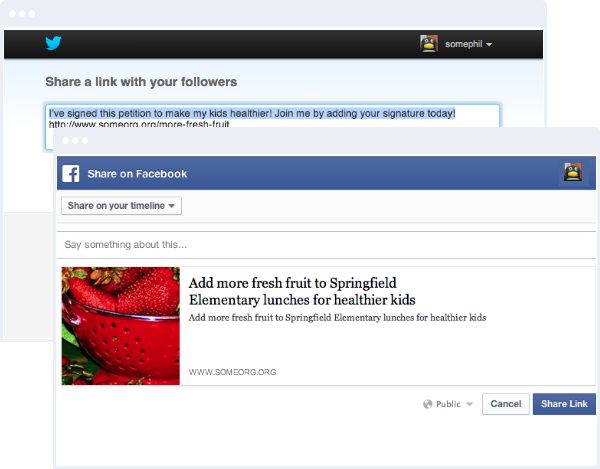 Online advocacy, meet marketing intel
Quick to create and easy for supporters to sign, online petitions are tailored-made to field test mission-motivated marketing messaging over a variety of communication channels. Determine which of those messages and channels drives the most impact through easy-to-create tracking URLs that save marketing variables to your database with each signature. Use this real-time data flowing into your CRM to double-down on strategies that work and inform future action to maximize results.
No brand dilution. No holding your data hostage. No fee per signature.
With the Soapbox Engage Petitions app, it's about your brand on your site with your data for your mission. There is no waiting for access to your signature data. There is no charge per signature. There is no logo or URL but yours associated with the petition form. It's just you connecting with and growing your supporter base to further your mission. Period.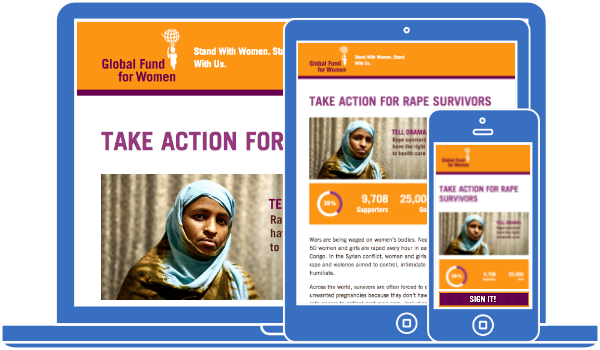 Built mobile-first for maximum impact
Your petition was built from the ground up to be mobile-ready so it's as easy to sign while standing in line at the grocery store as it is sitting at a desk. Connect with any supporter on any device anywhere.
Integrate the Soapbox Engage Petitions app into your website today!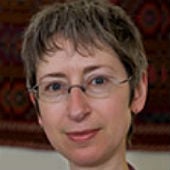 "The Soapbox Engage Petitions app offers a ton of great customization features and delivers a gorgeous user experience. Salesforce integration was a snap, and as always, we benefited from PICnet's outstanding, personalized customer service. A+++!"
Plays nicely with
Use petitions a la carte or combine it with other apps in the Soapbox Engage suite to cultivate supporters
See all our Apps