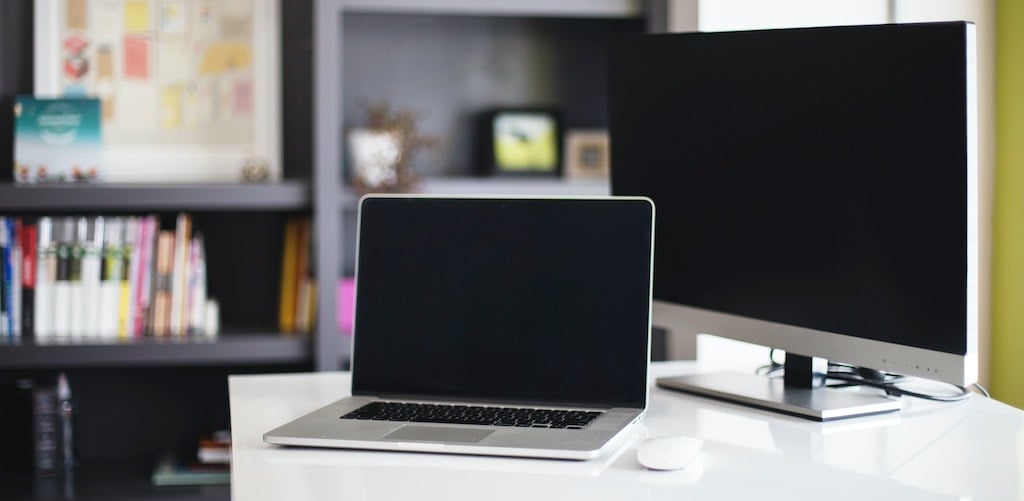 As our world continues to be reshaped by the effects of COVID-19, nonprofits are looking for new ways to engage in online and virtual fundraising to support their revenue. This comes as a record number of organizations have lept into the peer-to-peer fundraising world in record numbers. Social media and do-it-yourself fundraising (where people can organize their own fundraising campaign for their favorite charity) make it easier and more attractive to people.
In recent years, peer-to-peer fundraising (also known as P2P fundraising) has become more diverse, creative, and efficient than ever. Nonprofits are learning how to incorporate P2P fundraising throughout the year instead of creating one or two large campaigns. This new, diversified strategy keeps audiences more engaged and often generates higher margins.
What if we could combine virtual fundraising with peer-to-peer fundraising to create a campaign that fits the new mold of this coronavirus era?
We gathered some of the best tips from peer-to-peer fundraising experts to help you build a virtual peer-to-peer fundraising campaign that drives more donor engagement without leaving your office...or your donors' homes!

Table of Contents
What Is Peer-To-Peer Fundraising?
Many development professionals use the terms "crowdfunding" and "peer-to-peer fundraising" interchangeably, but they're actually two different fundraising techniques.
With crowdfunding, an individual or organization can ask for donations for a specific cause or need. Crowdfunding campaigns have particular end dates and fundraising goals. The fundraiser shares the donation page on social media, in emails, and wherever else they can connect with friends and family.
With nonprofits, crowdfunding campaigns are usually tied to a specific project, event, or financial need.
Peer-to-peer fundraising (sometimes called social fundraising) is when nonprofits invite their supporters and donors to fundraise on their behalf. Many P2P fundraisers are tied to events or activities, like virtual walks, ice bucket challenges, and similar activities.
The most significant difference between crowdfunding and P2P fundraising is that, with peer-to-peer fundraising, supporters set up their own unique donation page and solicit donations from their friends and family. They set their own fundraising goals and work to reach them on behalf of your nonprofit. With crowdfunding, you have one central donation page for the campaign.
In short, with P2P fundraising, your donors are in the driver's seat, and with crowdfunding campaigns, your organization is in control.
Now, let's take this to the virtual world. Many fundraising campaigns lead up to an in-person event, with the peer-to-peer component driving both pre-event fundraising and at-event attendance. When you take away the in-person event, you're left with a focus less on the physical effort, and more about the camaraderie to support your organization with fundraising!
6 Peer-to-Peer Virtual Fundraising Best Practices
Almost any nonprofit can incorporate P2P fundraising into their fundraising plans. In this COVID-19 environment, it's critical to provide as much of virtual fundraising component to it as well. Luckily, with a guide pointing you in the right direction, a virtual peer-to-peer campaign doesn't require much financial investment nor much labor.
Here are 6 tips from peer-to-peer fundraising experts that will increase your fundraising success and are easy to leverage in a virtual fundraising environment, too.
1. Have a point person on your team.
Staying organized is key to success with peer-to-peer fundraising. The best way to stay on top of everything is to designate a point person to head up the program.
Having one person responsible for helping your donor-fundraisers succeed will help ensure they enjoy the process and keep coming back for more!
How to handle in a virtual campaign: Give your fundraising leader tools that will allow them to excel with real-time communications, especially for any day-of virtual event activities. Services such as Slack can make it easier for your leader to connect with your team internally as well as your fundraising team leaders from your community in real-time.
2. Have clear calls to action.
Just like in business, nonprofits need a clear and compelling call to action in their fundraising campaigns.
It's essential to encourage people to take action, but you don't want to be too aggressive or pushy. An enticing, inspirational call to action is creative and stands out, so everyone knows exactly what you're inviting them to do.
With P2P fundraising campaigns, you actually have two specific calls to action: you're asking your donors to sign up to fundraise, and you're inviting other peopled to donate. Lead with a compelling call to action that unites people behind your mission.
How to handle in a virtual campaign: Without a rallying effort like taking the stage at a gala event, you need to get the attention of your community in innovative ways. Keep calls-to-action short, extremely visual, and memorable by leveraging messaging that stands out in ways you might not typically deliver. Plus, remember that any messaging you use will likely be used by your community of fundraisers to amplify your message, so keep it simple.
Need some help thinking about unique messaging for your campaign? Check out our long list of virtual fundraising ideas!
3. Give your P2P fundraisers all the tools to succeed.
Fundraising is intimidating, especially if you've never done it before. It's easy for development professionals to forget that most people don't fundraise. You'll need a way to keep people engaged, motivated, and excited after the initial thrill of registering for the P2P fundraising campaign wears off.
Most people will need a little training. Of course, they won't need the level of experience or expertise that most development professionals have. Still, they'll need some direction, encouragement, and training if they're going to succeed. You can't force your P2P fundraisers to raise money for you, but you can encourage and empower them to do it, and you can make the process fun and rewarding.
Teach everyone how to set up their personal fundraising page on your website and offer loads of pointers about how to customize it and make it their own. Help them tell their own story about why they are fundraising for your nonprofit.
Show your P2P fundraisers how to write a compelling fundraising email and social media post. Provide lots of templates and examples for them to reference.
There are loads of ways to offer great tips, tricks, and training to your P2P fundraisers. Some nonprofits hold in-person or virtual training sessions. Other organizations provide short training videos with FAQ's and tips or create how-to guides. No matter how you offer training resources, your point-person should be available to answer questions and troubleshoot throughout the P2P fundraising campaign.
How to handle in a virtual campaign: Aside from the fundraising tools like Soapbox Engage, assume that your fundraising team not only extends into a virtual world, but also beyond the proverbial walls of your organization. Consider leveraging simple project management tools like Trello to keep your core peer-to-peer team captains informed of typical tasks, and utilizing cloud services such as Box to share flyers, media items, photos, and more.
4. Use a mobile-friendly platform and integrate it with social media.
Did you know that at least 25% of donors complete their donations on mobile devices like tablets and smartphones? It's critical to use a peer-to-peer donation platform that is mobile friendly.
It's also essential to integrate with social media so your P2P fundraisers can easily share content on their social media pages. Create hashtags and social icons for your peer-to-peer fundraising campaign so participants can follow your progress.
How to handle in a virtual campaign: It's important to assume that your average donor will likely learn about your virtual fundraising campaign via their mobile device, as more people are out of the office. Make it easy for them to transition to your virtual peer-to-peer fundraising campaign by making sure quick giving efforts are possible with as few screen movements as possible. For your superstar advocates, allow account creation and sign-up using third party services, like Google to easy the activation process.
5. Offer tangible prizes and incentives (not necessary, but helpful).
People love earning rewards, and everyone loves a good incentive. Offering prizes and incentives keep your P2P fundraisers motivated and encourage them to set appropriate goals. The prizes or incentives don't need to cost much or be extravagant; they just need to be desirable prizes.
Many organizations offer things like branded gear and apparel with your nonprofit's logo, raffle tickets, tickets to another event you're hosting, gift cards, and other incentives. Some organizations offer "tiers" of incentives that match their fundraising accomplishments (the more money they raise, the bigger the prize).
Offering tangible incentives makes virtual fundraising events more effective and attractive to your supporters.
How to handle in a virtual campaign: Since virtual campaigns won't have immediate physical prizes to hand out in-person, consider gifts that might be non-tangible as well, where you can deliver the thank you immediately upon completion of the task or reaching of a goal.
6. Collect data about your P2P fundraising campaigns.
The best way to get the most out of your peer-to-peer fundraising campaigns is to collect as much data as possible. The more you understand about your supporters and what inspires them, the more effective your campaigns will be.
One of the easiest ways to collect essential data is to use a P2P fundraising platform that integrates with your CRM system. That way, you can collect information about all your donors and export it directly to your CRM system throughout the campaign.
Learn our favorite ways to collect data from your virtual fundraising events with ease!
Keeping accurate, updated data about your donors helps you keep your supporters involved beyond one or two peer-to-peer fundraising campaigns.
How to handle in a virtual campaign: With all this great fundraising, it's going to be important to immediately follow-up with your key supporters, their friends, and their donors. Encourage your team captains to regularly message their friends and teammates, as recent studies show that increased virtual communication leads to higher participation rates and increased levels of donations
Ready to round out your virtual peer-to-peer fundraising with tried-and-true fundraising skills? Here's three more resources to help you kick your virtual fundraising into high gear.
8 Website Updates To Boost Your Giving Tuesday Campaign: This blog post is written for the Giving Tuesday campaign, but the updates suggested will take all your online fundraising to the next level. Really, these are 8 website updates any nonprofit should do.
Write A Fundraising Plan That Converts More Donors: Does your organization have a fundraising plan? Do you know how virtual peer-to-peer fundraising campaigns fit into your overall fundraising plan? This blog will help you get started writing an effective fundraising plan that will help your nonprofit reach its funding goals.
Level Up With Peer-To-Peer Fundraising Software and Unrivaled Salesforce Integration: Soapbox Engage has integrated peer-to-peer fundraising campaigns that make it a breeze to host your first P2P campaign! You can create an unlimited number of campaigns for your fundraisers! Learn more about this powerful P2P fundraising platform that integrates directly with your directory.
[fundraising-newsletter-cta][/fundraising-newsletter-cta]