Growing a resilient, community-supported local food economy
Central Rivers Farmshed uses Soapbox Engage to ensure access to healthy food and sustainable growth practices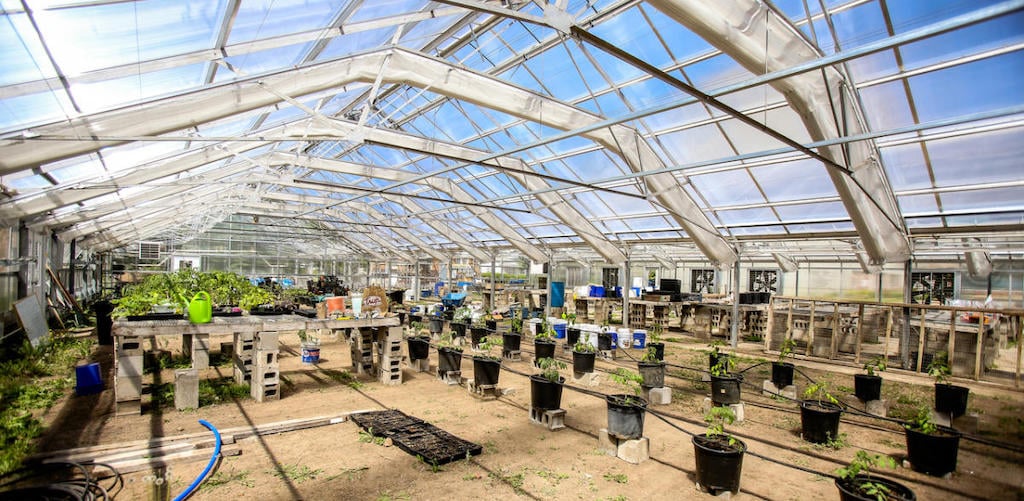 The mission of Central Rivers Farmshed is to grow a resilient local food economy. To achieve this, Farmshed partners with family and cooperatively owned farms and local food businesses throughout central Wisconsin. Together, they ensure the community has access to healthy food, eco-conscious growing practices, and locally sourced businesses.
A small organization, Farmshed has multiple revenue streams, including donations, memberships, events, plant sales, and community-supported agriculture (CSA) sales. Unfortunately, none of these revenue sources were streamlined into one easy-to-access system for payment or data collection. Luckily, Farmshed found the solutions they were looking for within the Soapbox Engage suite of online engagement tools.
"With Soapbox Engage, we're accomplishing more than we ever thought possible for a small organization."
Growing revenue and community support with the Soapbox Engage Shop app
When Farmshed first approached Soapbox Engage, they needed a better system for selling memberships/products and tracking customers for their largest earned income streams — memberships, annual sales, and Frozen Assets (recurring food shares delivered to community members).
With the Soapbox Engage Shop app, they were able to transition away from messy spreadsheets to a branded online store. The new streamlined backend processes meant Farmshed staff could reduce the administrative burden of these sales, as the Shop app data was directly imported into their Salesforce instance. Data analysis and tracking became easy.
The Shop app has also helped expand the organization's earned income offerings. For instance, every week they host a "Buy One Give One" online store for locally sourced and made meals. Proceeds from these weekly stores provide healthy, locally made meals to people in their community experiencing food insecurity.
"The Shop app was integral in keeping Farmshed's popular sales alive when the pandemic hit. We were able to move our beloved annual plant sale and local food fundraiser to online sales instead of in person."
Additionally, the opportunity for customers to add donations to their purchases has created new donors and unexpected income for the organization. Riggenbach noted, "The add-a-donation feature is a non-invasive fundraising tool that has been very beneficial for us."
Making donations a breeze with the Soapbox Engage Donations and User Integration apps
Prior to Soapbox Engage, Farmshed was using a donation system that didn't save their donor information. They wanted a platform that could store this essential data, as well support several fundraisers happening simultaneously. Luckily, the Soapbox Engage Donations app allows them to move their donor information into such a platform and organize unlimited fundraisers, all while keeping the look and feel of the donation pages in line with Farmshed's brand.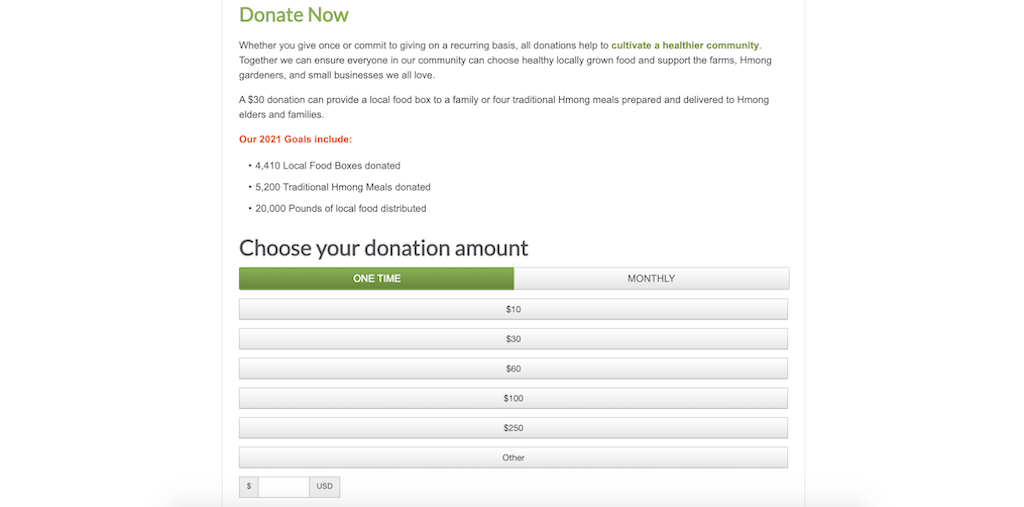 "The year we launched Soapbox Engage, Farmshed had a 277% increase in the number of gifts and a 10.3% increase in donations."
Farmshed has a lot of supporters, including donors, consumer members, farm & business members, and volunteers. Using the Soapbox Engage User Integration add-on (a portal experience), they recently launched "Your Farmshed Dashboard" where supporters are able to log into their personalized dashboard to access donation history, membership status, and volunteer status. This allows their supporters to access and update their information themselves while reducing the burden on staff to complete these tasks.
Driving data with seamless Salesforce integration
As a small organization undertaking a massive mission and serving a broad community, Farmshed prioritizes streamlining internal operations and lessening the burden on their staff members. Soapbox Engage's integration with Salesforce has helped change how Farmshed is able to operate. Riggenbach noted, "It has pushed us to be a more data-driven organization." Farmshed staff no longer needs to track each sale or donation individually in a spreadsheet, freeing up administrative time to focus on data analysis and decision making.
"The question went from 'Do we have all the data available?' to 'How do we best use the data?'"
The work of Central Rivers Farmshed is two-fold: to expand their programs to ensure everyone in their community can choose healthy locally grown food, and to ensure more farm-to-table farms and small food businesses thrive in central Wisconsin. Soapbox Engage is proud to support and work with Farmshed, and we can't wait to see how much further their influence goes.